Since 2006 our area of expertise is culture with specialization in combining and exploiting new technologies. We specialize in the design and implementation of applications in virtual and augmented reality environments, suitable for smart phones and tablets. We undertake projects concerning issues of exploitation, promotion and diffusion of cultural heritage through the use of new technologies.
Our goals are:
• to highlight the content of cultural collections
• to make this content accessible and attractive by using new ways of viewing and presentation
• to constantly monitor new trends in the fields of culture and technologies and adapt them to the requirements of our partners

We offer complete innovative solutions following the latest trends in particularly competitive prices without sacrificing the high quality of our services.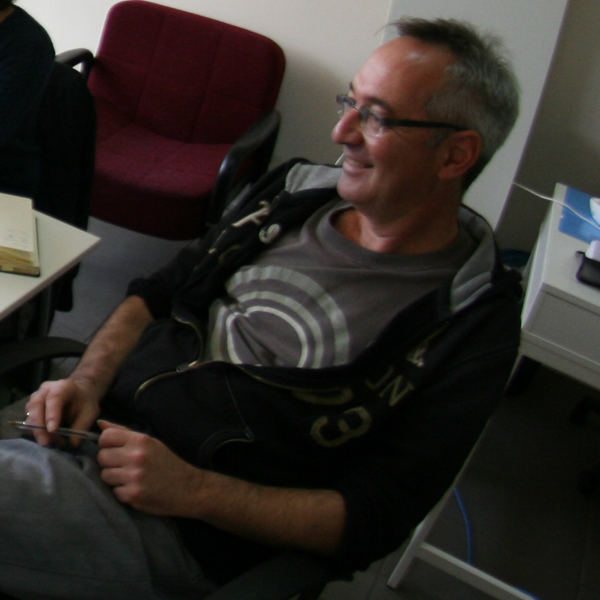 Giannis Ladas
Partner & General Manager
---
Giannis Ladas is an Electrical and Computer Engineer of NTUA, founder and principal partner of Diadrasis, a company dedicated to the design and development of online and multimedia applications. He has worked for many years in business and organization consulting and has extensive experience as a Project Manager in application development and IT projects.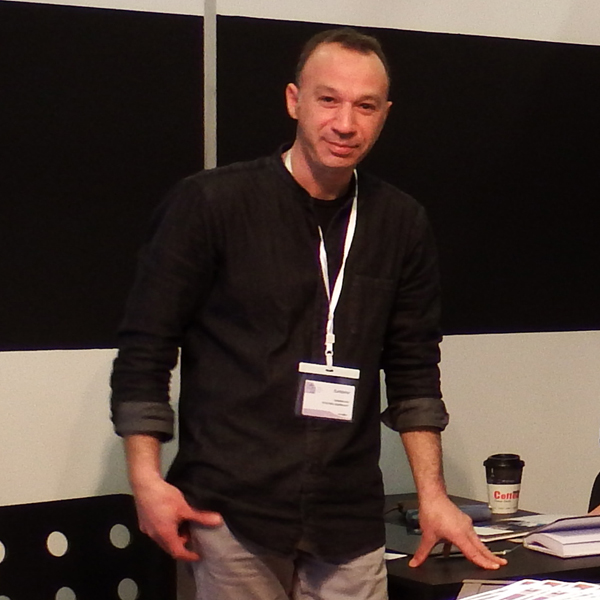 Stathis Georgiou
Software development
---
Stathis Georgiou has graduated from Wired Media Training School as a Wired Media Technician. He is an expert at using the platform Unity for designing and implementing digital applications for mobile phones and tablets. He has extensive experience in designing and implementing digital educational applications in virtual and augmented reality environments.
Terpsi Kremali
Visual communication
---
Terpsi Kremali is an expert on Graphic Design and Web Design and especially in the visualization of information. She is a graduate of the Department of Plastic Arts and Art Sciences of the University of Ioannina and of the postgraduate program "Digital Media & Interaction" of the University of Ioannina. At the same time, she is also involved in audiovisual education at the Educational and Intercultural Communication Center "Karpos".
Angeliki Dousmani
Heritage Management
---
Angeliki Dousmani specializes in the management of cultural projects involving new technologies. She is a graduate of the Department of Libraries and Information Systems and holds a master's degree in Cultural Heritage Management from the Athens University of Economics and Business and the University of Kent in England. She has great experience in digital information systems, educational and research programs.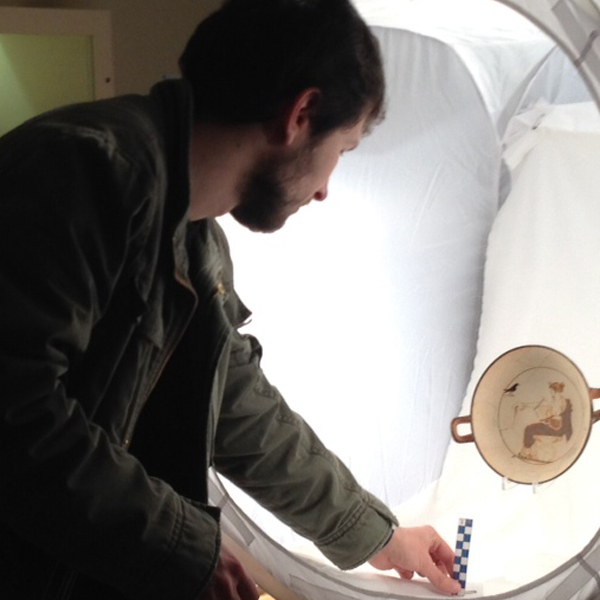 Dimitris Tsalkanis
Multimedia specialist
---
Dimitris Tsalkanis specializes in various multimedia formats and especially video production and reproduction, 2d & 3d graphics, photography, sketching and graphic design. He is a graduate of the Department of Plastic Arts and Sciences of the University of Ioannina and holds an MSc in Post Production Film with a focus on Visual Effects from the University of York.